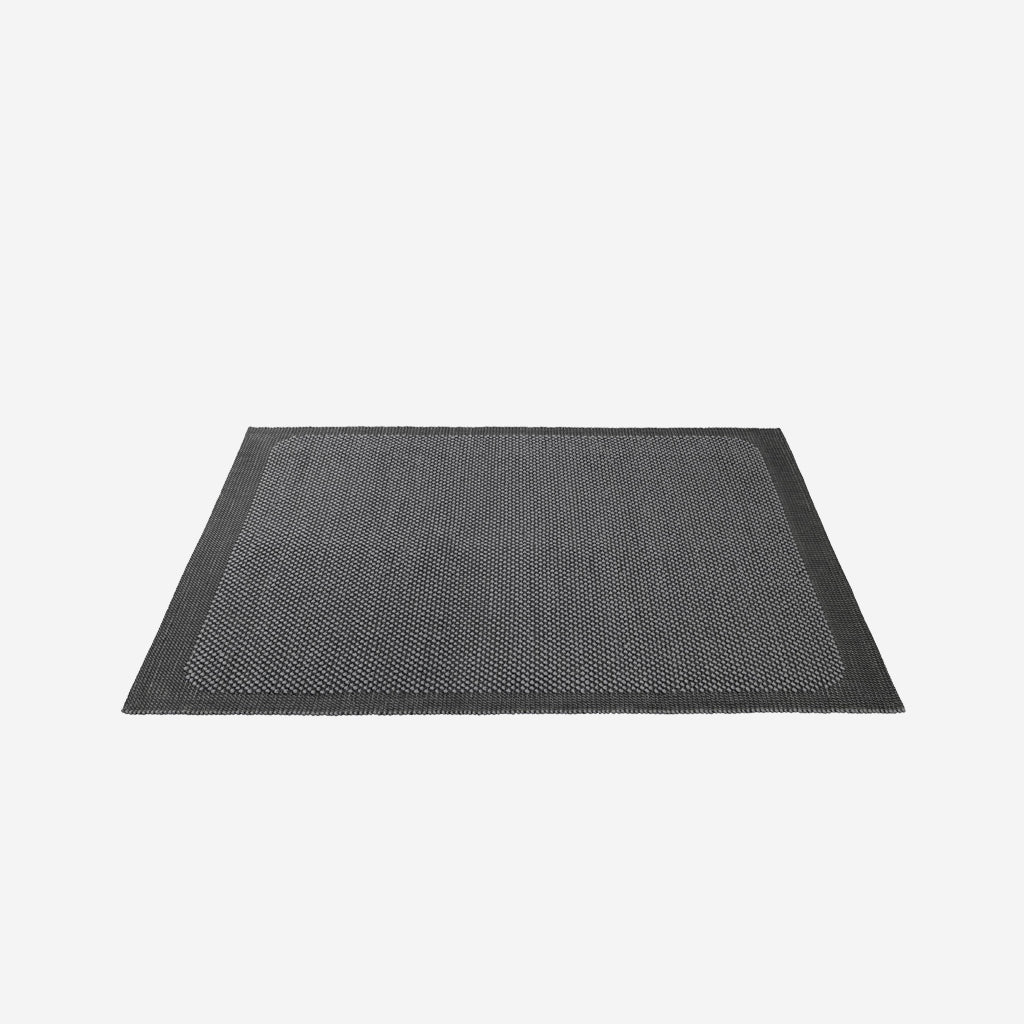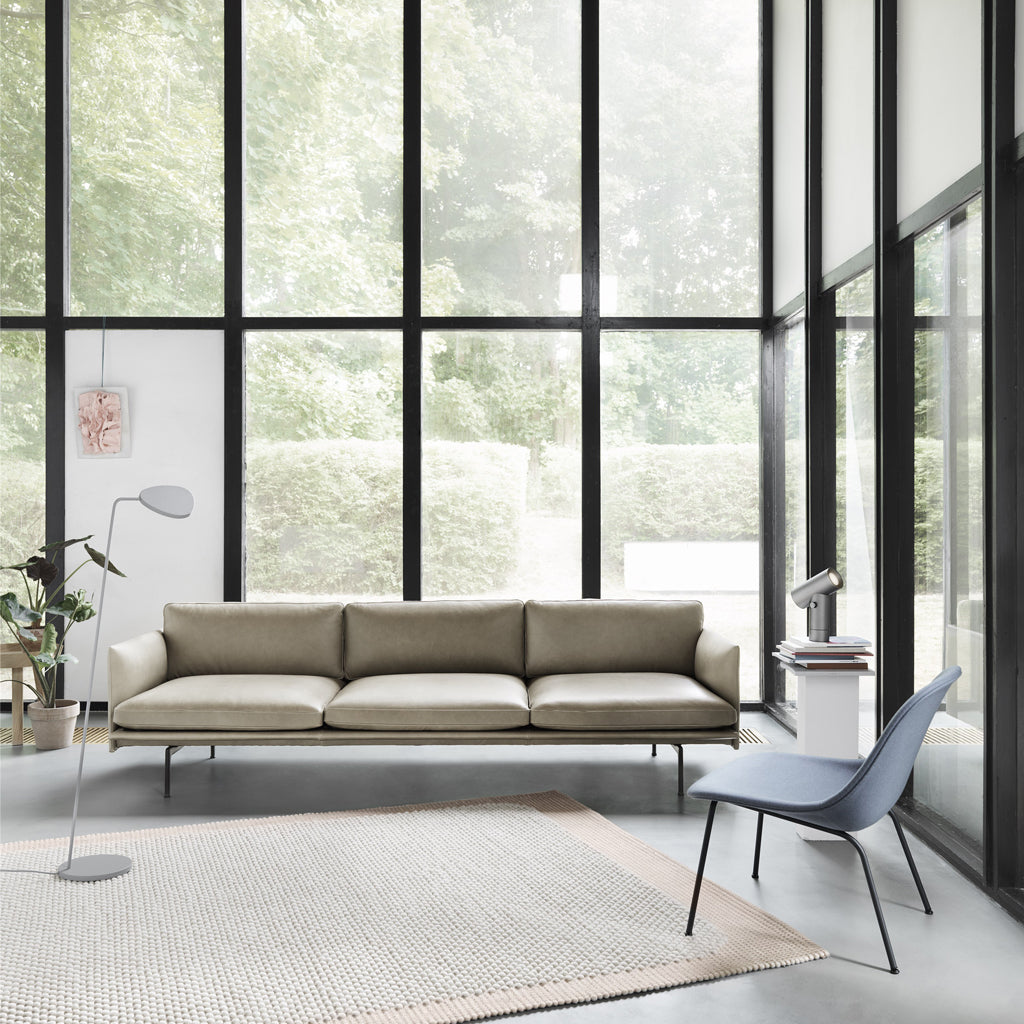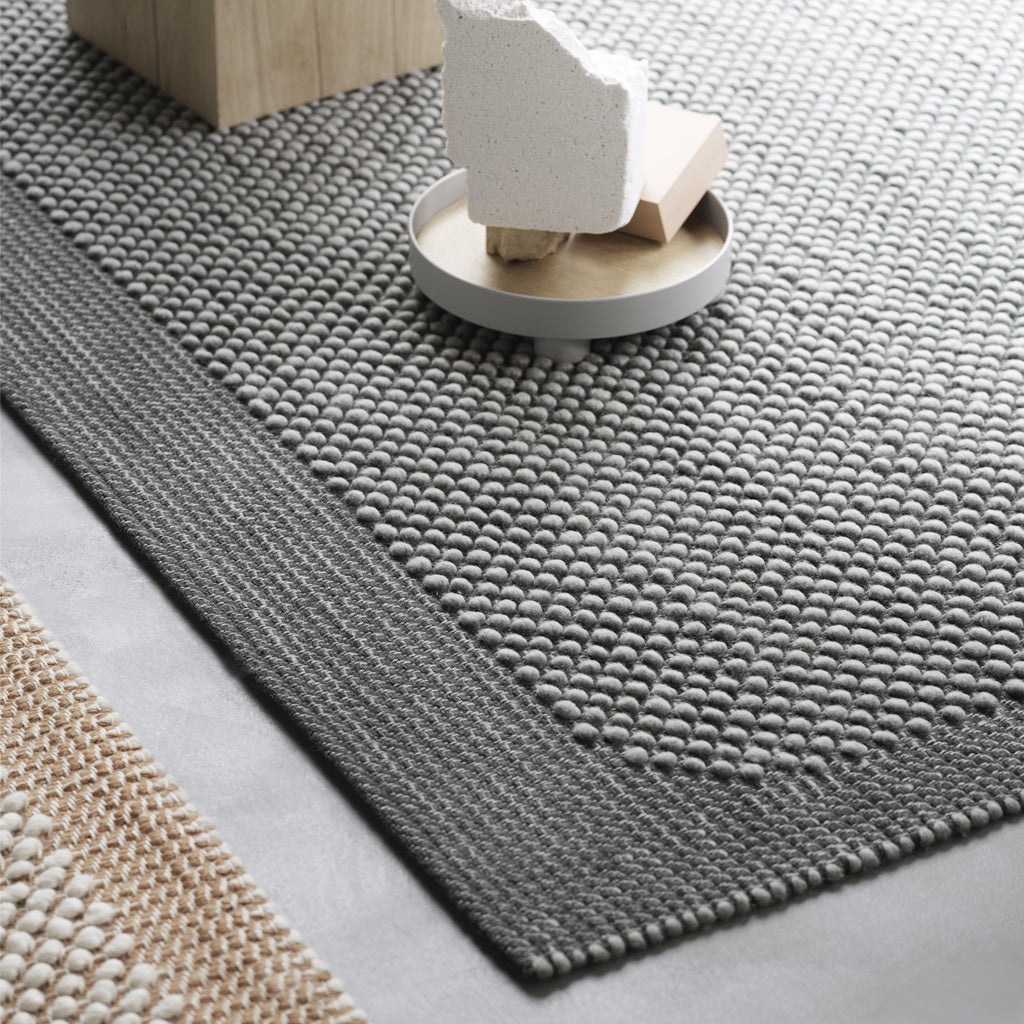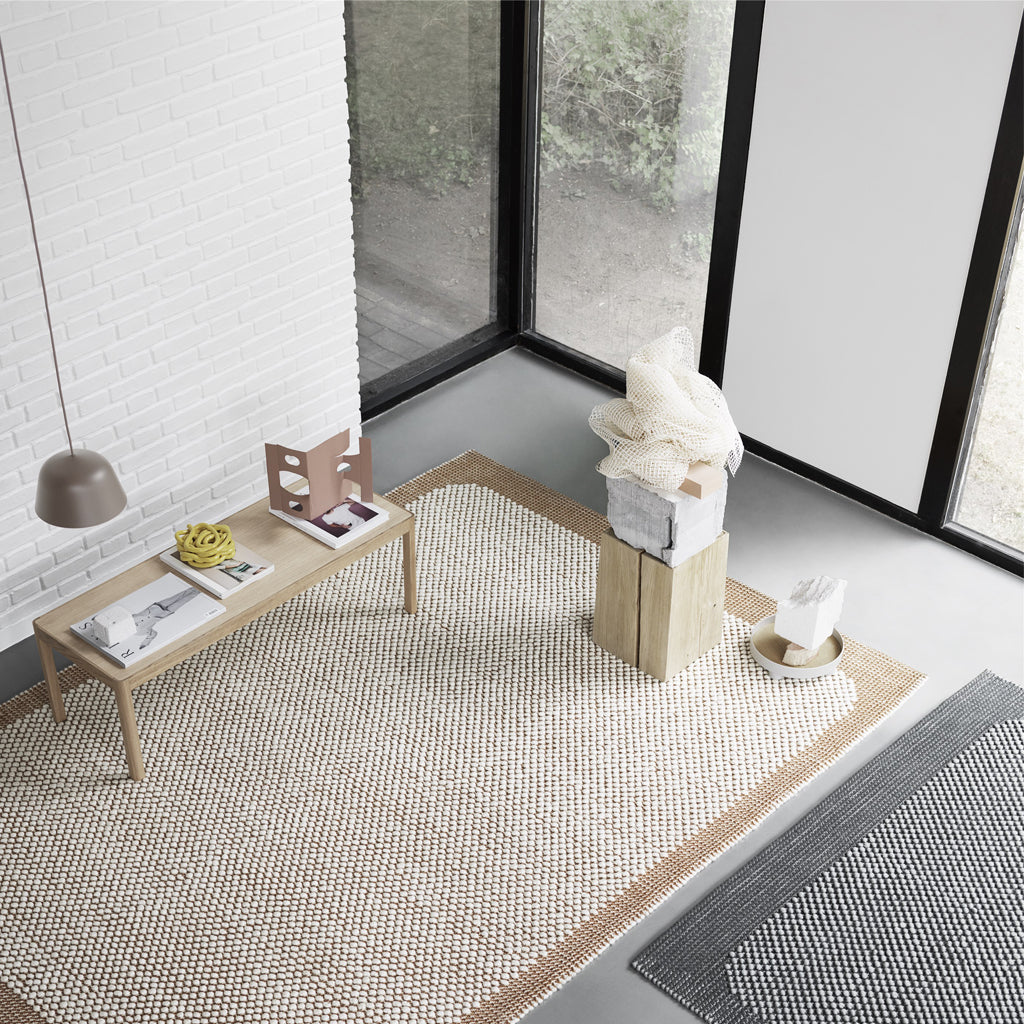 Muuto Pebble Rug Dark Grey 300x200cm
---
Design Notes
Pebble Rug has a diverse and tactile surface, inspired by the sensuous feeling of walking across a pebbled beach. With a handwoven structure, Pebble Rug contrasts the materials of its soft, woolen loops with its sturdy canvas base in a cooling jute yarn. 
The rug comes with a canvas backing pasted with synthetic latex which ensures that the rug lays smoothly and securely on the floor.
Designed by Margrethe Odgaard.
Materials : 60% New Zealand wool & 40% Jute. 
Colour : Dark Grey
Dimensions (cm) : L300 x W200
This item is classified as a bulky item and therefore does not qualify for free shipping. Please send us an email at hello@simpleform.com.au with your postcode and suburb and we will get back to you with a shipping quote. Alternatively, we will invoice you for shipping charges after you place your order.
---
---