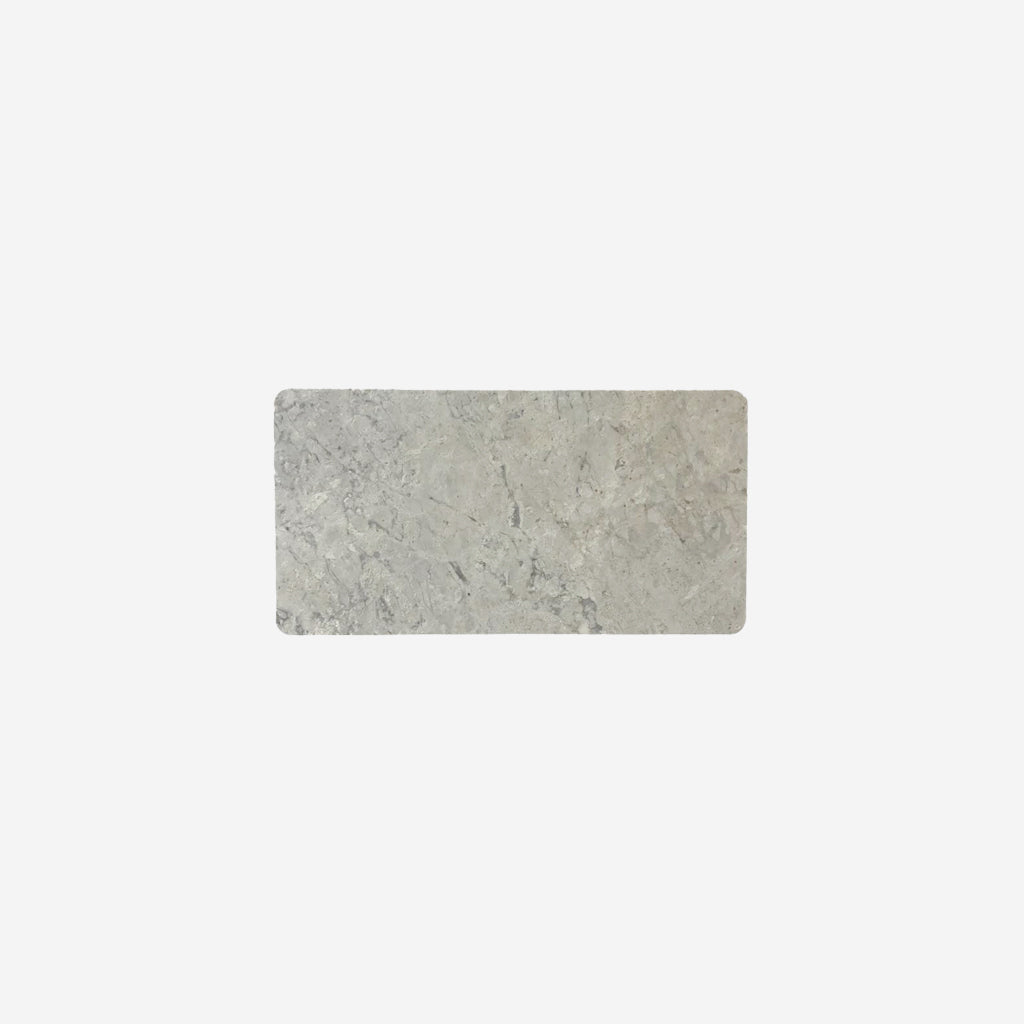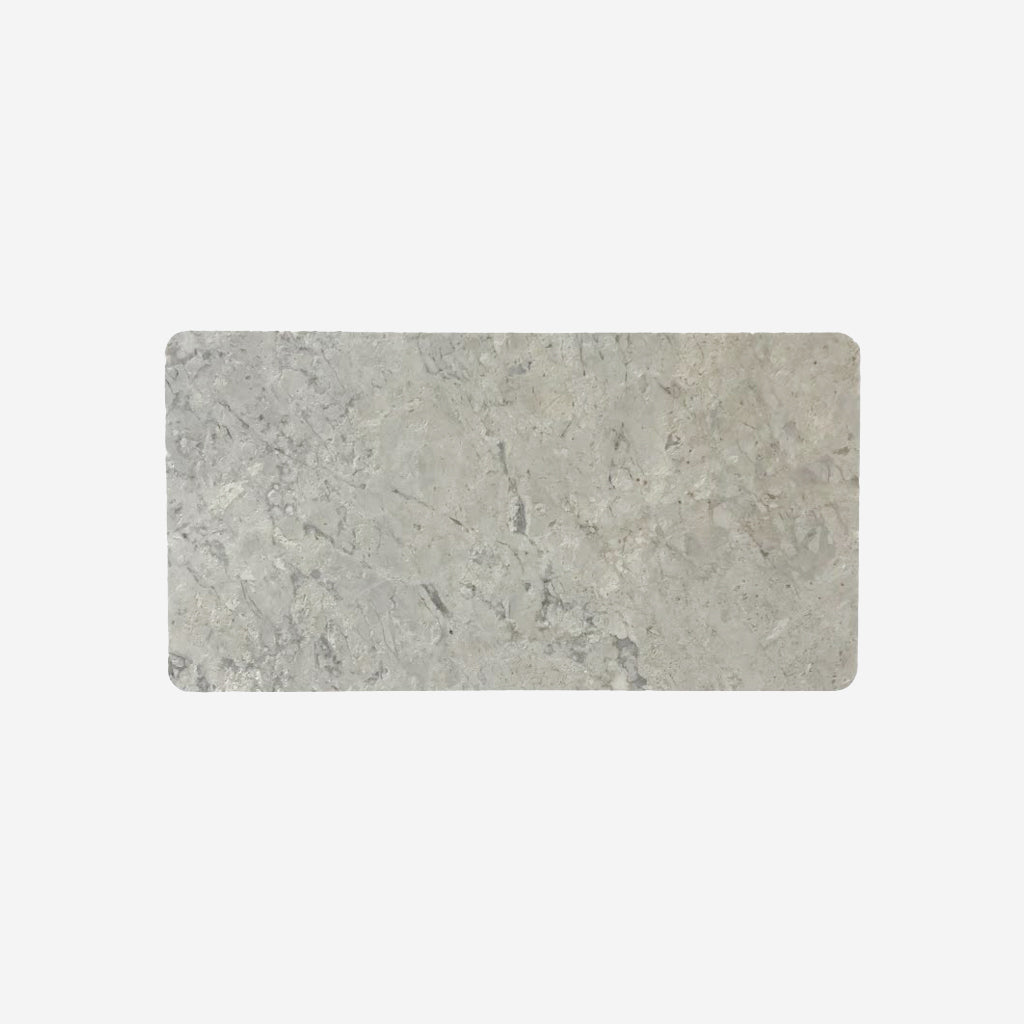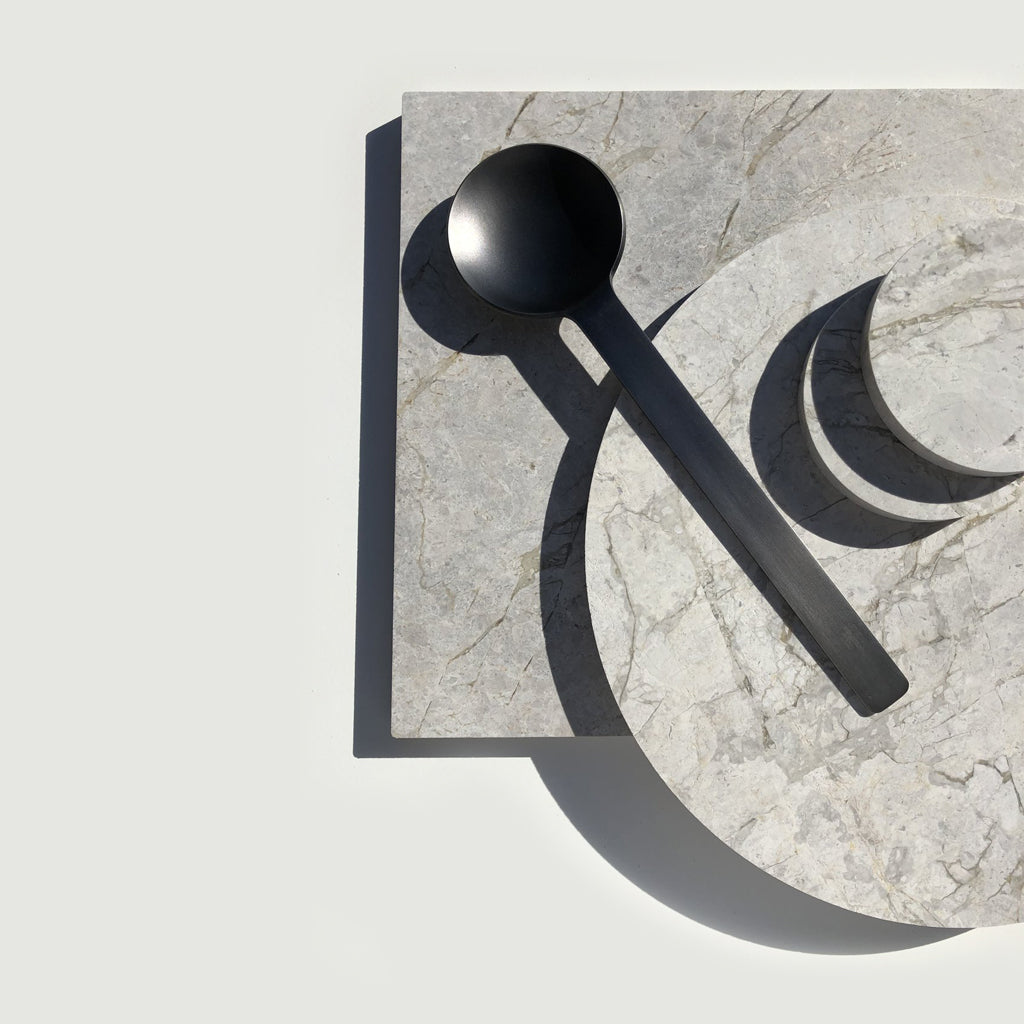 Behr & Co Stone Rectangular Tray Tundra
$60
---
This breathtaking flat tray will add depth and style to any interior space. Sleek, elegant and compact - they are perfectly suited for placement of your soaps in a bathroom, salt & pepper shakers in the kitchen, or a candle and vase paired together in your living room. A beautiful element to layer on your bench tops, whilst protecting those precious surfaces.
4 silicon surface savers are included to protect your table tops
Product Information
This breathtaking flat tray will add depth and style to any interior space. Sleek, elegant and compact - they are perfectly suited for placement of your soaps in a bathroom, salt & pepper shakers in the kitchen, or a candle and vase paired together in your living room. A beautiful element to layer on your bench tops, whilst protecting those precious surfaces.
4 silicon surface savers are included to protect your table tops
SPECIFICATIONS
Materials : Solid Tundra stone
Colour : Light grey and white with beige veins
Dimensions (cm) : H1.5 x L23 x D12
Other technical notes : Tone and vein variation will appear on natural stone, as well as imperfections in some parts such as pitting, fissures, chips & cracks. This adds to the unique beauty of stone...no single piece will ever be the same as another.
CARE + CLEANING INSTRUCTIONS
Food and liquids containing oils, acids and strong pigments can cause some slight marking or discolouration over time.
Wipe down with a clean damp sponge and dry.
---
---