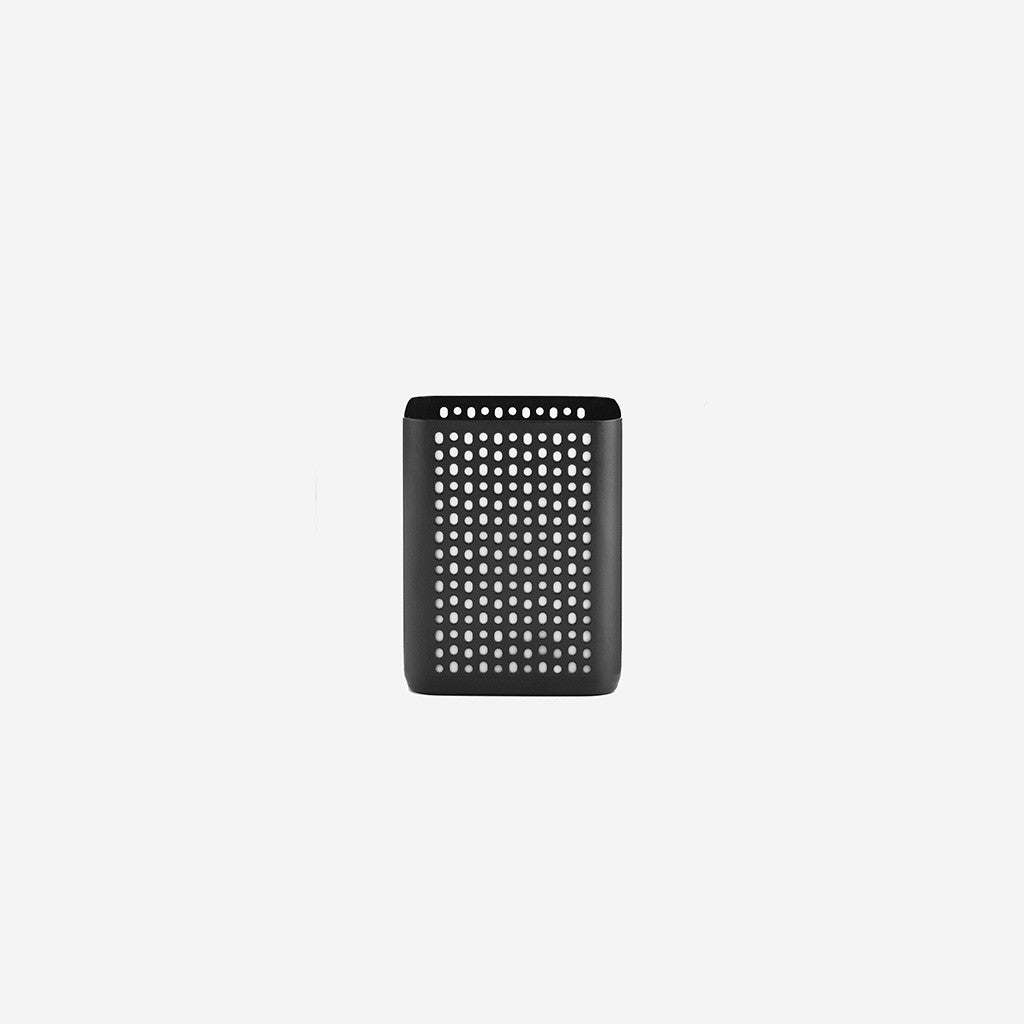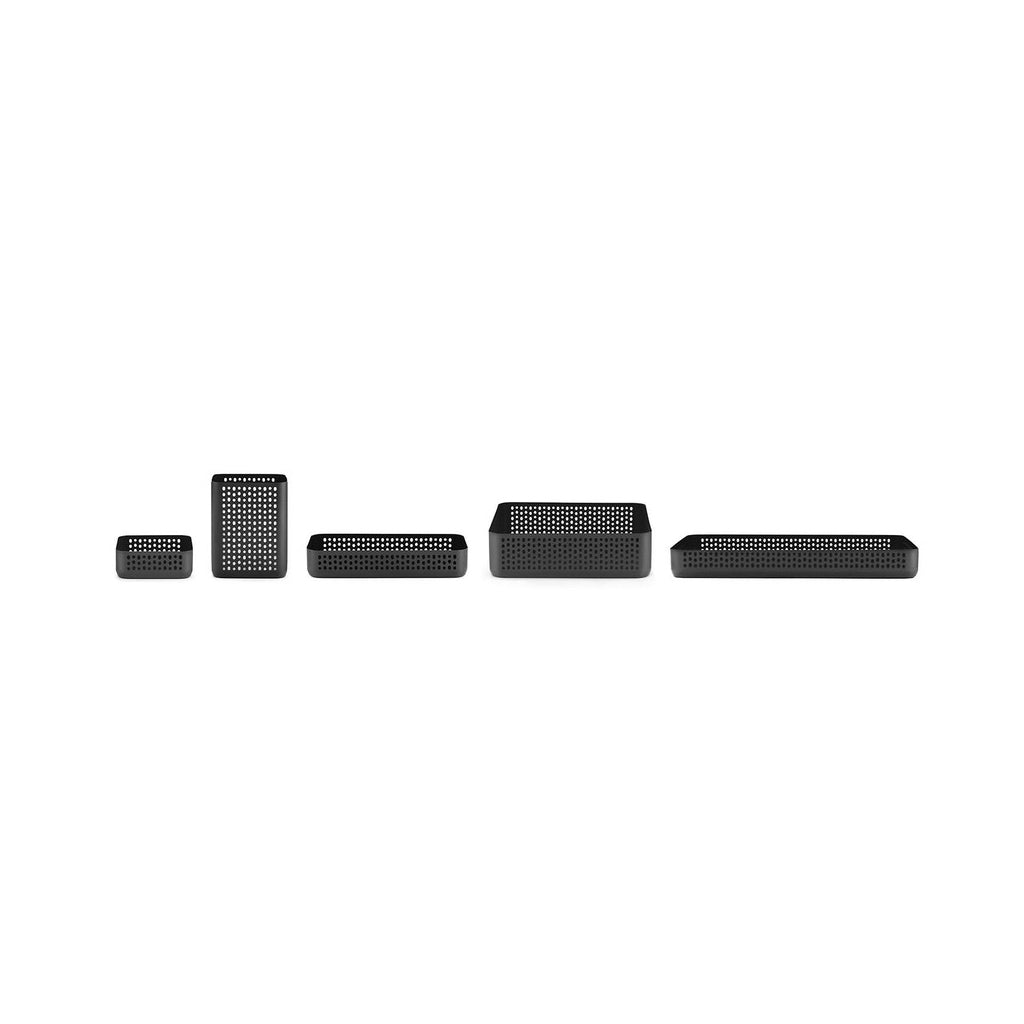 Normann Copenhagen Nic Nac Organiser 2 Black
$60
---
Details
In Nic Nac, Nicholai Wiig Hansen has combined his passion for a stringent, industrial look with refined details, which give the design a balanced expression.
"It was important to get the interaction between the proportions and the thin edges right. In order to add lightness and dynamics to the design, I have created a perforated pattern. That makes Nic Nac more domestic in appearance. It also creates a play on shadows and a camouflage effect, which arouses curiosity, so you want to see what's in it," says Nicholai Wiig Hansen.
Use Nic Nac for everything from office supplies, keys and make-up, to the serving of snacks, as a fruit bowl or for storing cooking oils in the kitchen. 
Powder Coated Steel
Wash by hand and wipe thoroughly or clean with damp cloth.
Length: 10,5 cm 
Depth: 10,5 cm 
Height: 13 cm
---
---